Description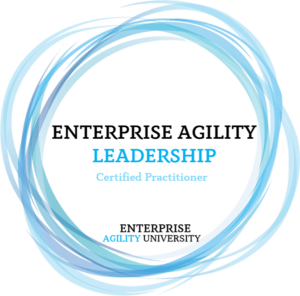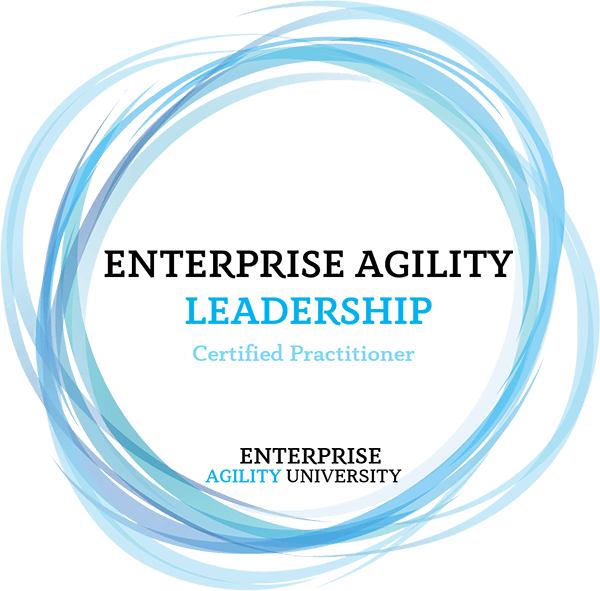 Click the button below to get a special discount for early birds like you. We appreciate your willingness to reserve your seat on time.
Lead as never before and become the best version of
You
Leadership must be a priority, regardless of the framework or structure of the organization. It is something that day-to-day leaders must finally recognize as a top urgency.
Your organization is likely among the thousands that invest $31 billion annually in leadership programs (*Harvard University), but only 37% of leaders rate their leadership development program as effective.
They often fail to show measurable impact and tend to promote superficial solutions that do not help leaders learn the real skills that lead to success on the job.
The M Leadership Framework is the only program in the world that offers a comprehensive and a unique framework, based on the latest science and research, and supported by the Enterprise Agility University coaches so you can continue learning after the course.
You will find that M is the best investment you can make in yourself, in your leadership, and in your business.
Our Certified Enterprise Agility Leadership Program is based on the expertise and research of the Enterprise Agility University and is designed to help individuals and teams develop a full range of critical skills to assist organizations to accelerate business change and adaptation in record time.
Our Leadership Program is based on the "M" Leadership Framework for Enterprise Agility©. "M" is not an evolution, but a revolution for leadership that enables individuals to build an organization that is always ready, always responsive, and always innovative. The secret of successful companies lies in being able to mobilize people, skills, and resources during market disruptions.
This workshop is a highly experiential leadership development program that lets you explore who you are, how effective your team leadership style is, what is happening beneath the surface of individuals and organizational dynamics during market disruption, and know the science behind it.
We place special emphasis on showing novel ways to activate the full potential in others and in yourself in complex environments with high resistance to change, political interests, and the need for better strategies and products.
Our program also helps participants become better leaders, discover how to dynamically mobilize people to achieve a common goal, and better manage exponential market disruption.
If you or people in the company are struggling to gain momentum with business strategy or change, find it hard to scale ideas and mindsets, or find high levels of resistance, then you should consider this course.
Understand 
Current challenges on market strategy and implementation in your company and why Enterprise Agility is crucial in helping in these situations;
The need for advanced tactics that can positively support organizational readiness, responsiveness, and innovation;
The characteristics of an adaptive strategy and how communication strategies and dynamic mobility can support a more flexible company; 
The science behind a new kind of leadership style to build a solid foundation for you as a leader and the organization subject of leadership.
Discover 
How does our "M" framework provide YOU with structural keys to rethink current situations and look for other solutions that support your strategy and tactics;
The ways the brain works in the face of change, how this can influence decisions, and how to acquire skills to accelerate change when exposed to hostile environments;
How to build a new kind of leadership charisma that enables dealing with difficult or complicated situations when the company faces exponential market changes and challenges;
Learn
How to realign the business in record time during a market disruption, and how to increase business value and innovation without compromising the psychological safety of employees;
The way to support the building of a self-sustaining culture that enables the establishment of actions that deliver robust and enduring capabilities in the face of exponential change;
The ELSA change model to enable the development of better communication strategies to accelerate employees' alignment with the business and collective capabilities;
Who should attend this course?
– Executives, CEOs, Leaders, Board Executives; Managers, HR leads, Team Leaders
– Leadership Coaches or Consultants
Whether you have been a Manager, Executive, or Leader for 1 year or 10 years, this course brings new techniques and paradigms to influence, lead, and mobilize people in the face of market disruption. It also offers solid foundations on enterprise agility, resilience, and practices to re-align a company in record time.
Day 1
On the first day, we try to get everyone attuned to what an exponential enterprise is. We focus on analyzing how exponentiality mobilizes or demobilizes the organization. You will also learn about the 5 types of agility and the fundamentals of diversity in organizations, its complexity and opportunities.
We show you the Leadership Empowering Matrix so you can begin to learn more about yourself as you are exposed to market changes.
We end the day with a high-level explanation of  of the M-Leadership Framework.
Day 2
On the second day, we will show you how different thinking types work in stressful situations and give you techniques to better handle unexpected situations.
We will be teaching the A2E model to help you deal with situations that may be intimidating. You will also learn about the science behind intellectual humility and how it changes the way you lead.
At the end of the day, we will practice the Lighthouse Model for Situational Intellectual Humility, and also explain how and where its use can be beneficial. Lighthouse is the first and only framework in the world to increase Intellectual Humility.
Day 3
Here you will experience what a Minimum Healthy Step is and how it can improve your interactions with others.
You will also learn about the types of sensing and see how they can increase organizational flexibility, resilience, and innovation.
You will have the opportunity to experiment with a number of real-world use cases. The day will end with a leader-to-leader conversation to re-discover your strengths and areas for improvement.
Day 4
On Day 4, you will have the opportunity to work in areas of workforce wellbeing to increase organizational flexibility and adaptability and capability sensing. This will help you more quickly identify how an unexpected situation affects people and how to keep your company healthy even during hard times.
At the end of the day, you will know more about assessing capabilities to ensure the right skills are in place for change.
Day 5
This day is critical to learning more about how to understand the various needs of the organization and people through a Mobilizing Purpose.
This is a powerful way to mobilize people in a sustainable way towards a shared goal.
Finally, you will be able to connect everything you have learned to the Minimum Healthy Step.
Day 6
In the first 30 minutes of this day, you will present a work on mobilizing people. Then you will have a question and answer session to share ideas and reinforce what you have learned in the course.
The second hour is EXAM, where 75% or more is required to become a Certified Strategic Leader.
No matter where you are in the world, you will have free access to our Student Platform. This will allow you to access course materials, articles on organizational change, and to be in contact with other professionals in the field and job offers. Regardless of the country in which the course is taken, our seminars are prepared to offer the same experience regardless of the country.
All Enterprise Agility University Certified Training Partners have at least 10 years of experience in Organizational Change and Leadership, undergo a rigorous selection and training process.
Begin your journey to sustainable leadership, accelerate change in your organization, and lead even more exceptional products. Talk to your nearest Trainer now!
Course Details
Rolling a 17h Enterprise Agility Foundations training program, with the following schedule options: 
***Future group dates***
Week 1 (November 2022) training days:
Saturday, January 14th & Sunday January 15th,  Timeframe: 1pm – 4 pm, CET time
Week 2 (November 2022) training days:
Saturday,  January 21st  & Sunday, January 22nd; Timeframe: 1pm – 4 pm, CET time;
Week 3 (December 3rd, 2022) training days:
Saturday,  January 28th ; Timeframe: 1 pm – 4 pm, CET  time; (timeslots are amendable according to the timezones we have in each different group)  
Exam day: Week 4 (at least two weeks after session five):
 (timeslot can be amended according to group needs)
  1st hour,  Q & A, explain rules of exam passing (proctored exam), presenting a case; 
  exam start:  70 min duration; 
Our Certified Enterprise Agility Leadership Program (I) develops the understanding and skills to lead an organization exposed to unpredictable and rapidly changing markets. It also puts you through a selection of situations and insights to ensure you experience the most impact learning with a truly diverse group of global peers. This workshop will become a trusted resource, continue your learning journey, and surprise you in many unforeseen beneficial ways, both during the classroom experience and with work at home.
Duration
– 18 hours, three hours per session to allow the participant to learn and practice the techniques.
– 2×30-minute additional consulting sessions after your exam to support your growth as a Leader
– Other formats are also available for companies.
– The course includes the first  EXAM to become a Certified Enterprise Agility Strategic Leader.
Materials
– You will receive one copy of Leading Exponential Change 2nd. edition in your language (English, Spanish, Portuguese) and access to the videos from the Enterprise Agility World Conference 2021.
– Access to the Enterprise Agility World Conference 2021 conference videos to support your growth.
– Slides, interactive whiteboards and other materials for the course.
NoZoomOrSkype
– We use a state-of-the-art methodology and tool to teach all ours courses. We believe in neuroscience concepts to deliver great experiences.
– We also use a Whatsapp or Slack group to support participants during the course.

You will also receive 18 points to renew your certification with Scrum Alliance or PMI. After completing the first course and passing the exam, the student will receive the certificate (CSL).