Slide
Visit our most advanced courses in Change Management and Mobility Leadership from the Enteprise Agility University
Slide
Visit our most advanced courses in Change Management and Mobility Leadership from the Enteprise Agility University
Enterprise Agility Foundations (I)
                                                                                              January  20th, 2024 (Saturday)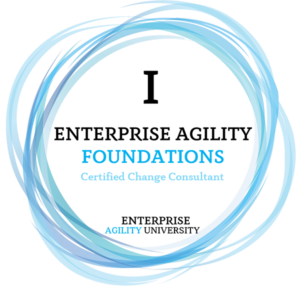 How do you cope with constant changes in processes? 
Did you ever face a change management failure in your company?  
Do you struggle to get momentum with the constant alterations in processes that lead your company to a lower level of business agility?  

If these are some of the challenges you are facing today,  by enrolling and using the Enterprise Agility University program models, would be a  powerful solution to your challenge !
Stay with us for a detailed explanation of the benefits that the Enterprise Agility Certified Change Consultant Program, has to offer and models to action powerful change journey in YOUR Organization: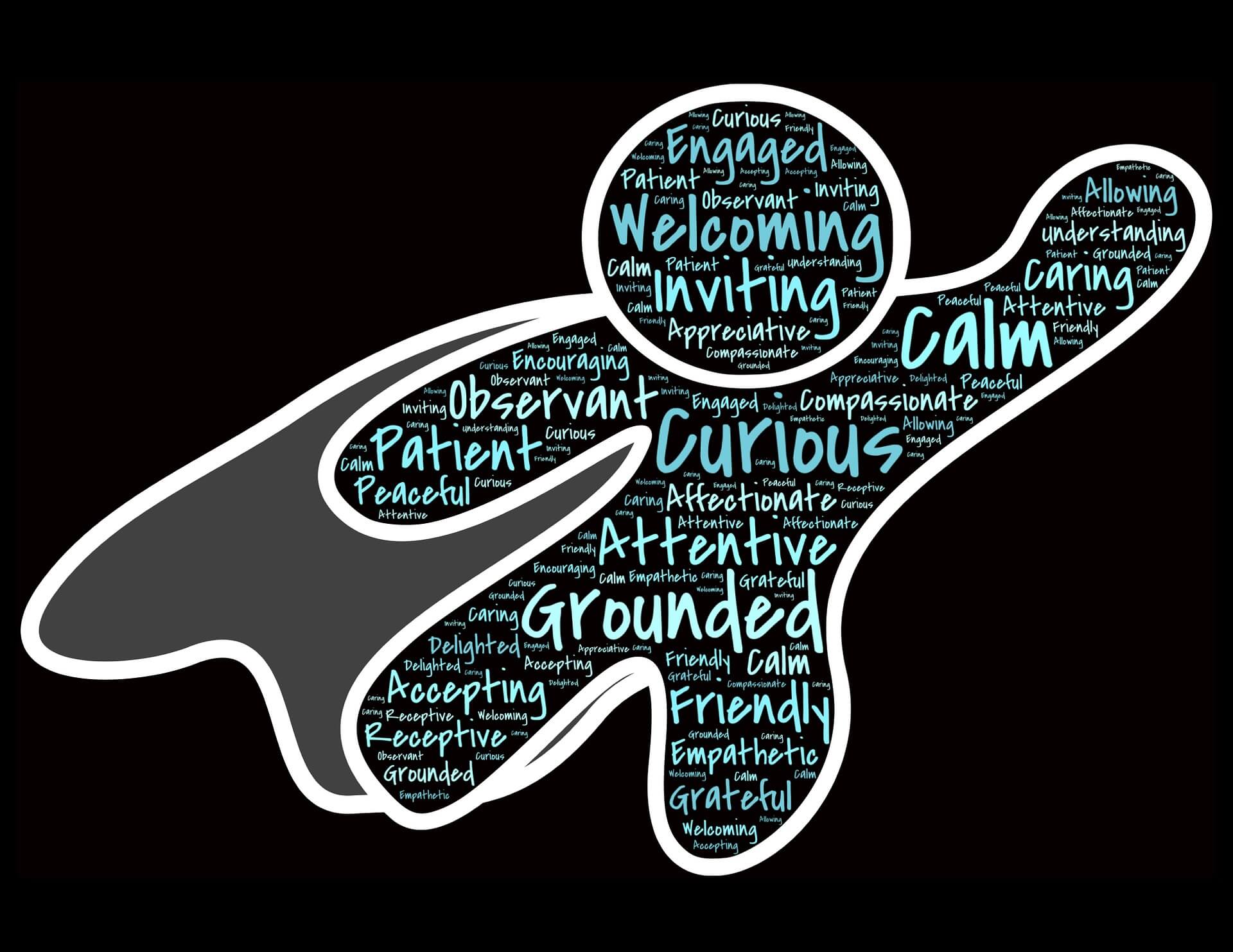 Our Enterprise Agility University programme, offers a variety of models and tools, and knowledge to raise YOUR Organization to a completely different level of agility, in comparison to the classic agile models. Change Agents, Transformation leaders, Transformation Officers, Change Leaders, Scrum Masters, Agile Coaches, and Senior Product Owners, can greatly benefit from the following add-ins from this program:
Increasing the overall Enterprise Agility in their Organisation or the Organisation subject of their consultancy;

 

Increasing levels of Social Agility – Increased social interaction, increased shared knowledge, and enabled much better information flow in the company; 

Improving technical agility – adapt tools and models that are used in order to align technical agility layers for better readiness to market changes;

Increasing profoundly Mental Agility – by Aligning Basic Behaviours and using Reframing techniques, in order to produce more resilient teams, and increase readiness for change in forever changing markets;

Increasing Outcomes Agility –   Deliver results in turbulent times by keeping the organizational health alive;

Increasing Structural agility, which means changing the organization's structures and procedures by running experiments, taking into account a minimized impact on the company's organizational health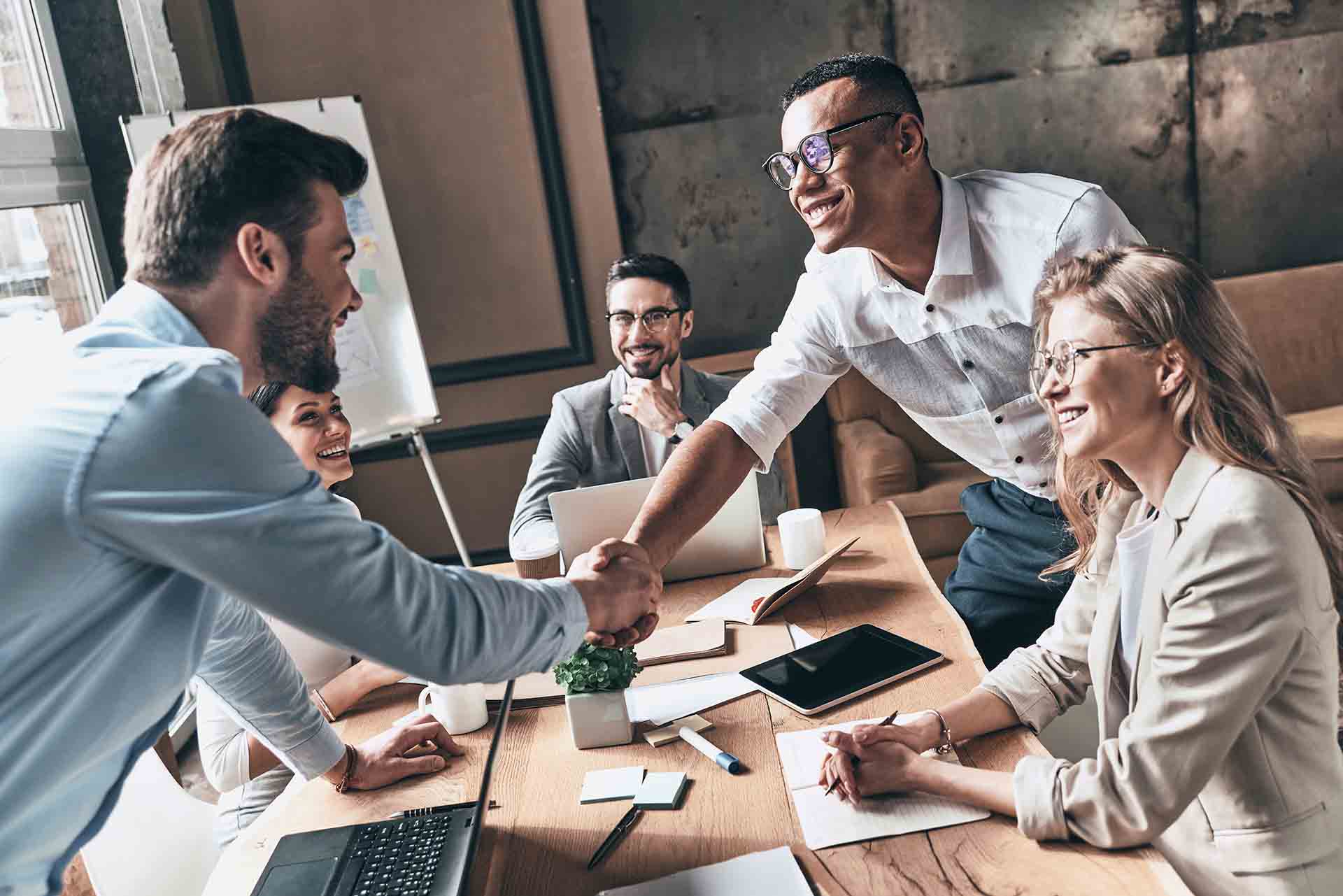 You will be also able to achieve many improvements on the existing problems by:
Decreasing resistance to change in general inside your teams or within your organization;

Decreasing problems that come as a result of various behaviors from dispersed teams, people with different backgrounds, or knowledge from various sectors;
Decrease resistance to change, including the Pyramid of Change model by Erich R.Buhler, as well as many other change management models and techniques;
Drastically decrease time to market, by fully aligning company structures, behaviors, and goals, by keeping organizational health at a healthy level, in order to produce powerful and resilient productive teams;
Combined usage of rapid alignment tools and Mental Agility tools to be able to increase OVERALL PRODUCTIVITY in frequent change or fully disruptive markets
Be the change you want to achieve in your Organization
We're counting the days till January 20th, 2024 – can't wait to start with our 8th group in line for the EAU Certified Enterprise Agility Consultant training program!
Join here to find out more!
I joined the program because the course was different from any other with science involved. I enjoyed the community and I had a great firsthand experience with Irena from the beginning even before the course started.
If we want to make smooth transitions from one organization model into another we must  create managers who are creative, innovative with a full spectrum of imagination as well as create people that will increase the imaginations of others in the organization.
I recommend this course, as it offers fresh perspectives from neuroscience with change management theories which are highly beneficial. the program offers increased clarity related to different complex topics such as Agility, Complexity, Social Systems, and Behaviors.